You can't build your blog business without a great set of tools and resources.
In this page,  I've listed 41+ tools and resources that have helped me launch my blog business from scratch.
These are products I've researched on, use and also personally recommend.
Disclosure: Some of the links below are affiliate links. If you decide to purchase any of these awesome resources, I earn a small commission at no additional cost to you. I recommend these products only because I have experience with them and use them for my own business.
If you do decide to use these links, thank you so much for your support! If not, that's completely fine too. These are still great tools that I recommend to all my readers. If you need more info on any of these resources, feel free to drop me a note.
Click one of the links below to head straight to the section that interests you.
Webinars/Screen Share/Tech Stuff
Graphic Design/Images/Branding
Hosting
Siteground: After a troubling experience with my previous host, I switched to Siteground. They migrated my entire site for free and I had absolutely no downtime in the process. The customer service is fantastic and you can get someone from their team to speed with you within 3 minutes of hopping on live chat. I have a detailed walk-through of how to get started with Siteground and also give you a review of my old host Bluehost:  Siteground vs Bluehost: The best choice for bloggers

WordPress Themes
Genesis: My site runs on the Genesis framework, by Studiopress and I love it. Having the genesis Framework gave me access to several child themes which looked fabulous straight out of the box.
Restored 316 Designs: If you're looking for Feminine WordPress designs that are chic and versatile, you will love Restored 316 Designs.
The designer Lauren has thought of every aspect of the design, right through ease of use and practicality. Their demo designs also have email sign-ups positioned strategically at all the recommended places on a homepage.
There are several options to consider under Restored 316 Designs. They are all child themes. So you will need to purchase Genesis first. If you have $100, you can have a professional looking and sleek website with the Genesis + Restored 316 Design combo.
I specifically use the Style Theme.
They also have a friendly and prompt support team. But what I love best are their detailed web tutorials that walk you through the set-up step-by-step.
Studio Press: If you're looking for more options, Studiopress, the creators of the Genesis Framework, have several fabulous child themes as well.
Here are some my other favourite Themes:
---
 WordPress Plugins
Who doesn't love a great plugin? These are plugins that my site currently uses.
Social Warfare: This plugin is mind-blowing. It packs a whole lot of punch for just $24/year.It gives you swanky share buttons that are customisable in every way possible.
Frizzly: You can add custom-pin it buttons as well as customise the 'hover' of your social buttons using this plugin.
Genesis eNews Extended: Adds good-looking sign-up forms on your genesis website.
iThemes Security: Keeps the hackers and weirdos out.
Google Analytics Dashboard for WP: It's very easy to set-up your Google Analytics with this plugin.It walks you through the steps in details.
Related Posts by Zemanta: Displays related posts at the bottom of each blog posts. Helps keep visitors on your site longer.
upPrev: Shows related posts and keeps readers on your site longer
Updraft Plus Backups. I connected it to my Google drive to save backups of my site.
W3 Total Cache: A caching plugin which helps with site-speed. It came recommended through countless plugin sites.
WP Smush: Reduces image file sizes and boosts page's SEO ranking
Yoast SEO: Helpful plugin that allows you to edit post meta data and other SEO options. It's easy to use and highly recommended.
Coming Soon CC: I've tested and tried at least 4 other coming soon page plugins before settling on this. It gives you a lot of options for customisation and also lets you add social media icons to the bottom of your page as well as a email sign-up box.

Email Marketing/Landing Pages
Convertkit:  If you're serious about email marketing convertkit is the platform you need to be on. I've written a detailed post on 'Why I invested in Convertkit vs MailChimp when I was earning $0 on my blog'.
Popup ally: This is a simple to use polite pop-up plugin.
It gives you complete flexibility to style your pop-ups and has a smart subscriber recognizing system so that your subscribers don't come across your pop-up when they click-through from your emails.
You also have access to a range of pop-ups from exit intent and decision making pop-ups and complete  freedom to set when, where and how often visitors should see a pop-up.
Convertplug: I recently started experimenting with Convertplug and love how easy it is to use.
Thrive Landing Pages: If you have the budget to invest in a landing pages tool, Thrive landing pages it an excellent choice. It's a one-time site wide licence of $67 compared to lead pages which charges a monthly recurring fee.
It gives you lots of styling options to get your landing pages to look exactly the way you want it. It also has integrations with most of the email service providers. This is on my wish list of tools to get.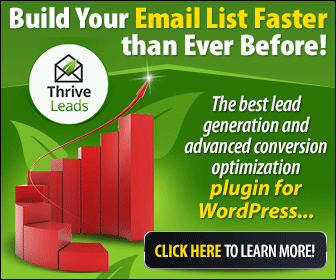 Goal Setting
Self Journal from BestSelfCo: I loved the 5-minute gratitude journal and was looking for a robust planner that would help in goal setting. I read a lot about the effectiveness of a 90-day timeline to achieve goals and wanted to try it out.
Productivity
Unroll me: This literally changed my mornings and how I work. I used to wake up to 20+ emails, feel hassled and stressed because I wanted to clear them. I was also getting my subscription emails in drips throughout the day. I was going into my email several times
With unroll me, its pulls all the subscriptions in your box and lets you decide whether you want to unsubscribe in bulk or roll it. Emails that you roll are sent in a single feed at a specific time (you decide).
Skitch: This tool makes annotating and marking up effortless. It's a free tool by the people behind Evernote. I use it a lot while I'm working on my blog posts.
Rapportive: This useful app works on Firefox or Chrome. It adds a little sidebar to your gmail window and pulls in data from social networking sites. You can immediately put a face to the sender of an email and check out their twitter feed.
Pocket: Ever had half a dozen tabs open because you wanted to come back to reference a website. Pocket makes it easy to save webpages so that you can come back to it later. It comes as an app and a chrome extensions so you can sync all your devices. It also allows you to email a weblink and autosaves it in your library.
Google apps: Google apps is the service I use to manage email and my calendar. You can get a professional looking email with your own domain. Just give them a call, they walk you through the set-up and you're up and running within 10 minutes.
Want more Productivity Tools?
For more productivity tools and hack, click here. It gives you a  27 Productivity Tool & Hacks that you can use to build a thriving business (even if you just have 3-4 hours a day). Hint: They're all free.
---
Webinars/Screen Share/Tech Stuff
Blue Microphones Yeti USB Microphone – Blackout Edition: A great plug and play microphone and comes highly recommended by several bloggers.
Logitech C930e 960-000971 USB 2.0 1920 x 1080 Video Webcam: A high quality clip based webcam that's great for webinars.
---
Graphic Design/Images/Branding
Pages: I design all my workbooks, ebooks and content upgrades using Pages for Mac.
Pixelmator: Most of my images are designed using Pixelmator. It's easier to use than photoshop but gives you more flexibility and functionality compared to Canva and PicMonkey.
RelayThat:
---
Courses (Free & Paid)
Making Sense of Affiliate Marketing
I was clueless about affiliate marketing and just had to take this course when it launched a few months ago. This course is by Michelle who blogs at Making Sense of Cents and has got affiliate marketing down to a science. She has transformed her blog in 4 years from $672 to over $50,000 per month in just affiliate income.
The students of the course have been seeing some amazing results. My own affiliate income more than doubled just by implementing a couple of things in the course after finishing it this month.
You can read my interview with Michelle to find out more about her and her course.
Pinning Perfect course
If you're looking for an affordable Pinterest course that cuts to the essentials without any fluff, this is it!
It's administered by Melissa from BlogClarity and led by instructor Ann Luther from Mylife and kids who has over 60K followers on Pinterest. It's a 2 week course and you have life time access to the material.
Pinterest to Profits:
Pinterest to Profits

This course is by one of my good blogging friends Mckinzie Bean of Mom Makes Cents. She has only been blogging for 4 months but has page views into 20K plus. She also manages Pinterest accounts for several clients.
What I love about this course is the extensive group boards spreadsheet which is absolute gold. She also has a specific lesson on the type of pin graphics that perform better in the feed.
This is a good start- to- end course as it helps even someone absolutely new to Pinterest get their account set-up and ready for Pinterest Traffic. Her video tutorials of Tailwind and Boardbooster are very detailed and easy to follow through.
Blog traffic ebook: How I Went From 17K to 350K+ Monthly Page Views in 9 Months
This ebook by Lena from What Mommy Does was also one of my very first blogging investments. It goes through 17 strategies you can implement to get traffic to your blog like how to use keywords and writing for your niche. What I love is that she tells you what tasks to stop doing so that you don't waste your time on stuff that doesn't bring any returns.
Skyrocket Blog Pageviews using Google Analytics

This eBook is by the ladies Crystal and Kelli at Learn to Blog Hangouts.
If you're fearful of venturing into Google Analytics, this ebook will change all of that. It takes a very methodical step-by-step approach to traffic by dissecting the different areas in Google analytics,  how to use your own blog data and optimize it for traffic.
There are 30 different exercises to go through and you can work on them at your own pace. There is an ebook and accompanying workbook which are sold separately. It walks you through what exactly you should do to find out what is working on your blog right now and simple steps you can take to bring you more traffic.